Every once in awhile it would be nice if there was some construction on the information superhighway.
Some road work that caused folks oblivious to our websites to detour?
We all want some traffic to take a pass through our pages, even if it's just for a few minutes.
Ideally we'd want the detour sign to read:
"Turn here for great deals on XYZ!"
…but more often than not folks go for something a bit more catchy like:
"If you like kittens and free bacon turn now before it's too late!"
The problem with the former is that people don't respect honesty as much as they should, after all, everyone has something for sale, tell us something we didn't know.
The problem with the latter is that while totally successful, the traffic driven to the site won't be on target at all, will likely bounce, and the best anyone can hope for is brand recognition. Unless the site actually has kittens and free bacon, but who would be reading this if they had all that? (Note to self, make a site with endless kitten pictures where the uploader is paid in bacon.)
Ideally we wish to find a 'Goldilocks' approach where we aren't too off-putting with boring honesty, nor are we luring in people who have zero interest in the site.
So lets take a moment to look at two common approaches for traffic generation that I don't see discussed often, one is very timely.
Unusual Approaches That Really Work!
ARGs or ( Alternate Reality Games ) are getting pretty popular online.
Google just launched a massive ARG called the Niantic Project and I am already 7 13 days behind on the clues/feeds..
The idea is that you become very curious about the game and subscribe to the daily clues. With luck this catches the eye of your friends, they get curious and sign on too. By the end of the game Google should have a large subscriber group waiting anxiously for their announcement.
Speaking of clues, one thing I seem to have discovered ahead of the crowd is the Interactive global Niantic XM (Exotic Matter) POI map that Google built: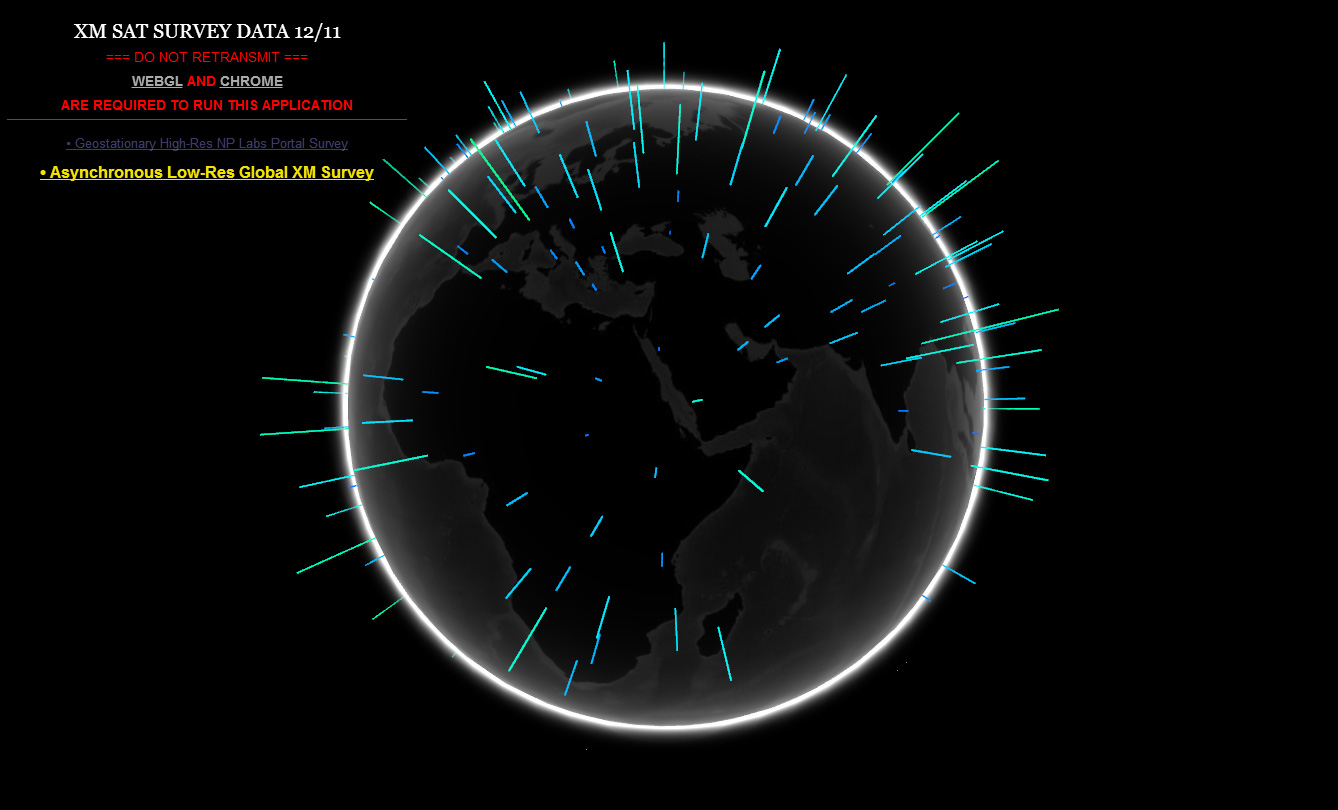 If this game is an introduction to the recently released Google Field Trip app, then is it possible that Google associates have taken the time to embed 'clues' into major landmarks around the world that need local residents to 'discover' using an Android device and the Google Field Trip application.
With any luck Google will use Niantic to reach more people than they normally would, and the more people who know about field trip, the better/more interesting it will be.
Think Outside the Box
In this case, the box, is the web/online and thinking outside means creating web content that people will want to print/download and share.
All of our team is doing on-page optimization training so that all of us have some skills with on-page SEO. Even if we can't have each member doing live A B tests and such, they should know why you would run one and be familiar with the current standards.
This means that each of us has an SEO cheat sheet pinned to our cork boards and each of these has branding on them that we're fine with. In fact I'm very tempted to promote these as something all of you should print for your daily SEO but I need to check and see if they are still available to the public.
If your company has info pages that are getting a lot of traffic, I'd look at pulling together a PDF of the content for download with a quick-reference for printing.
Getting your brand out there and helping potential clients is a win win for you if the market you are in is something that you want to be recognized for.
Giving it Away
If you felt like making a resource and simply giving it away was too much for your time/budget, then you'll be shocked by the next suggestion:
Give something substantial to a charity, preferably an example of your trade.
As an example: If you sell shoes and there's a drive for winter shoes for the homeless, putting free footwear on people that cannot afford your product won't cut into potential customers/sales, and it will remind people where to get shoes, and that winter is coming.
If there's nothing you can do for charity that lines up with your company, you can always just give some money away, many sites thank donors with an ad or a link, and even micro loans are a nice way to help out with friendly options to get you started.
There's a ton of ways to get unexpected traffic to your site in a manner that will have the visitors eager to explore, and potentially buy your product. Anything else and you risk the traffic bouncing off your site and telling Google that you aren't offering interesting content.
Today's Google Doodle
It's with pride that I re-share the daily doodle for the Canadarm!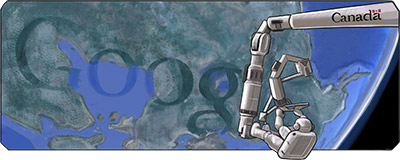 Google is celebrating 31 years of Canadarm use today with the above doodle.
After 90 missions the Discovery and Atlantis Canadarm installations will be retired with the shuttles for museum display. The Canadarm that was fitted to the Endeavour was given back to the Canadian Space Agency and it is currently on display in the Quebec headquarters.